As a member of the Career Success Library, you have access to video recordings of all live training webinars.
Want to register for the next live webinar? You can do so here.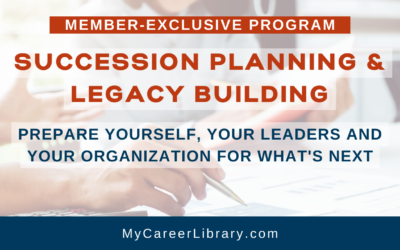 You play a critical role in the success of your team and organization. But you won't always be there. Someday, you'll retire or get promoted or find a new job. Instead of avoiding this inevitability, put a plan together now to set your team and organization up for success—and to ensure you leave behind a professional legacy you can be proud of.
read more